All professionals at Newport Beach Hearing Aid Associates, Inc. maintain the highest levels of accreditation and pursue ongoing education to stay abreast of the latest trends in the medical field. Read on to learn more about our staff's experience and training.
---
Amy Haines, Au.D
Clinical and Dispensing Audiologist
Amy Haines, Au.D has been a practicing audiologist in Orange County for almost 22 years. While working with patients, she enjoys developing a great rapport with both them and their loved ones. Her patients' success in regards to their hearing healthcare needs and improving their quality of life is my number one goal. She was raised in Florida and obtained her B.A. from the University of Florida and my M.S. in Audiology from the University of North Carolina at Chapel Hill before moving to California. While in practice, Dr. Haines completed her doctorate in Audiology from the University of Florida. She resides in south Orange County, and when not working loves spending quality time with her family outdoors and watching University of Florida and San Diego State football and basketball games.
---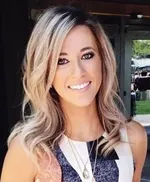 Tasha Sharp
Hearing Aid Specialist
Tasha began her career in audiology in 2016, starting as an audiology assistant. She has family members with hearing loss and has been fascinated by the advancements made in technology and witnessing firsthand how it has helped her family connect better with their loved ones.
She completed licensing in Denver, Colorado, starting with a two year apprenticeship at an audiology practice, as well as certification in Hearing Health Sciences through the International Hearing Society. She completed her state licensure testing at Regis University in Colorado and is currently licensed in both California and Colorado.
Tasha recently moved to California to pursue her dream of living by the ocean. She comes with previous experience working with all six major manufacturers of hearing aids, as well as semi-implantable Lyric devices. She looks forward to helping patients connect to their loved ones and regain their independence through quality, customized hearing care!